"Rock-N-Roll Inferno..the thrills and spills you the fans.. want to see and hear!""Return to slendor!"
VITAL IDOL
Chrysalis Records
1987
Track List:
White Wedding-Parts I&II
Mony Mony
Hot In The City
Dancing With Myself
Flesh For Fantasy
To Be A Lover
Love Calling
Catch My Fall

Produced By Keith Forsey
Comments:
I love the video for "Dancing With Myself" when all the zombies go crawling around.
REBEL YELL
Chrysalis
1999
Track List:
Rebel Yell
Daytime Drama
Eyes Without A Face
Blue Highway
Flesh For Fantasy
Catch My Fall
Crank Call
(Do Not) Stand In The Shadows
The Dead Next Door

Bonus Tracks:
Rebel Yell(session take)
Motorbikin'(session take)
Catch My Fall(original demo)
Flesh For Fantsy(session take)
Blue Highway(original demo)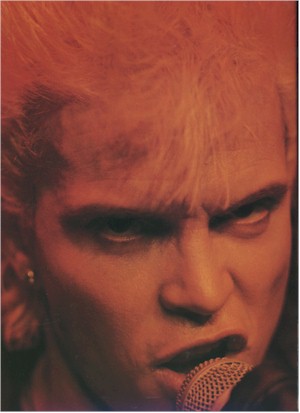 CHARMED LIFE
Chrysalis
1990
Track List:
Cradle Of Love
Mark Of Caine
Endless Sleep
Love Unchained
The Right Way
License To Thrill
The Loveless
Pumping On Steel
Prodigal Blues
L.A. Woman
Trouble With The Sweet Stuff