This is my "Idol Live" pic.....
...made Dec.27th,2001................
This is my dream club.."Club Chaos"...my other dreams that are included in this pic:would be to(1)own the club and the car..(2)Billy would also always be a regularly booked act. I figure, if "I build it He will come"..am I right Billy?LOL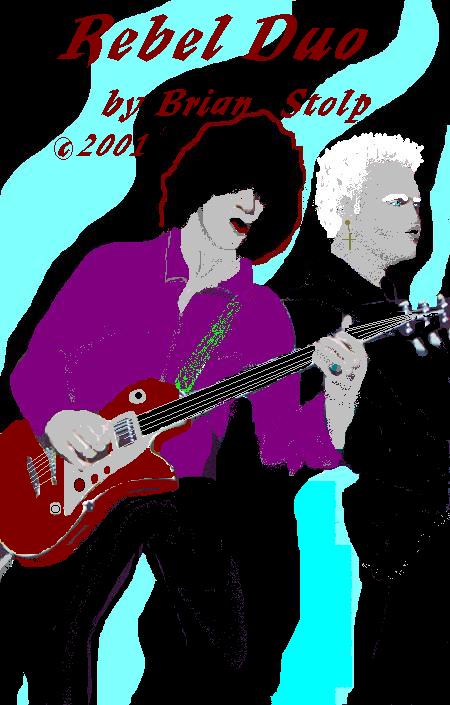 Billy and Steve Stevens make a great team..This is my "Rebel Duo"!
Thanks,Janet for your "Idol Love". I found it suitable for framing here in Idol Art!
Ashley C (13). Thank you, Ashley!
Submitted Aug. 31st 2002. I like it..kinda "Billy meets Southpark"!
My pic "Midnight Hour" was inspired by the famous line in "Rebel Yell"..."In the Midnight hour..she cried more..more..more.."
This is a toon I made last summer. It was inspired by an art celebration in my town called J. Doe's..The statues were fashioned differently..but started out the same.. They were really cool! I thought..you know what would be really cool?...An "Idol Doe"! In the background, my Jeep cruises the streets of Omaha looking for the Rebel Rocker Tribute!