This is my new friend from N. Ireland, her name is Jan, a huge Billy Idol fan! Isn't she gorgeous?
C'mon Billy, Who's your friend?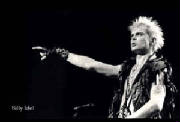 In case you do pop in , please email me,Billy.
Here is Amber K. From Franklin, Wisconsin. She's another fine Idol fan!
Dora is my new friend from Melbourne, Australia
Things are lookin' good Down Under!
Dora's site is down, sorry!
Dora, has your site moved? Please email me,Thanks.
Di, welcome to the Idol Fans page!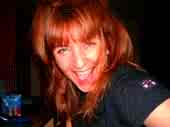 Di is an Idol fan and new friend of mine from Germany