This site is dedicated to the greatest rebel of the 80's. Rock'n'Roll legend Billy Idol rocked audiences worldwide with his snarl and rebelwear.When it comes to 80's rockers,I think of Billy Idol!
I originally became a fan of the legend in my teen years.His attitude and music seemed to characterize my own. Like a glove.His bold videos captivated worldwide audiences.In fact, they still do.

Thanks for taking a look at my site. Be sure to sign my GuestBook below or send me a private e-mail with your thoughts and suggestions. I'll be updating frequently, please check back often.
-Mayhem Chaos
Here is my "Idol" creation. It's called "Midnight Hour". I made this Thanksgiving day 2001. Enjoy!
Visit the New "What's New MC?"Page!!
I'm Now Back On Line!
Site Last Updated 6-16-07
August 31st 2002. Ashley C.(age 13) submits her Idol art!
See Janet's "Idol Love" in Idol Art! Submit your Idol Art Today!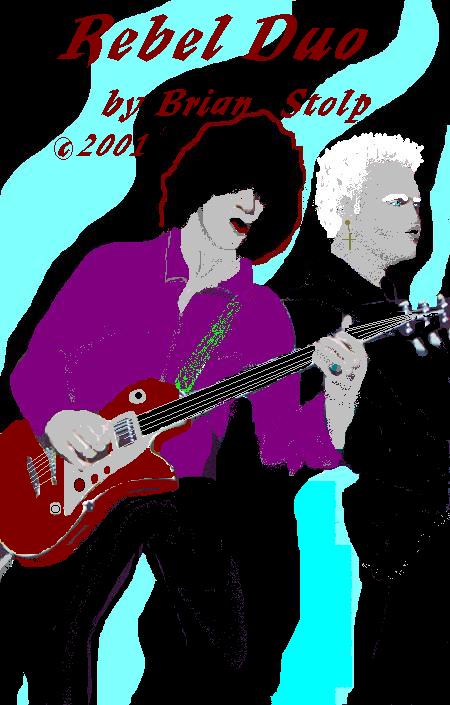 I finished this piece on November 24th 2001,Enjoy!
Idol is Odin/ Odin is Idol!
Billy plays a role in the animated movie...
"Heavy Metal 2000"
***NEW***
Sat 6-16-07...
Webmaster is back after extended leave.
See New Page,
"What's New MC?"
*********
Relax, enjoy a video (see video page for your favorite)!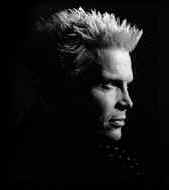 Special Thanks to my friend, Merry Brook Kotte, for this special collage!
One of Billy's drummers...Gregg Gerson!
Billy & Gregg pose with Mr. T!
If you're a true Idol fan send me your pic..I'll post it.
Please visit the Idol fans unite page for fans pics & links!